The Saga
If you've been reading this blog, you know the Friel household is in the midst of a moving drama...moving, in this case, being a verb. And since our sweet little condo has been around for about thirty years without a lot of new fangled stuff, we're renovating. Now how does this relate to horror? Well, if you've ever moved house and/or renovated, you know the horror personally. No doubt a story will emerge from my psyche because of the experience.
Hey, we've been VERY lucky, though. We've got a great guy doing work for us, which makes it all a whole lot easier. But the time crunch is like a wild race. We need hardwood floors and carpet installed, tile in the bathrooms, the whole place painted, new countertops, etc, not to mention phone and internet (which I think should be called, Author's Life Line). Well, that's all par for the renovation course, right? Except that most of it has to be done in 10 days! Ack! Now the kicker...my sweet husband will be out of the country on business for a week, and he leaves in the middle of this renovation/moving party. The moving estimator chuckled when I told him about the hubby's schedule. His words, "Sounds strategic to me." Hmm...
Light a candle for me, will ya'?

Book Expo America
Dang, I wish I had had time to go to the huge
Book Expo of America
event, especially since it was so close to home. It took place in NYC on the weekend of May 31st, but being a tad busy, I had to pass. Did any of you go? Was if fabulous?
Well, for those of us who missed it, thanks to
Book Trailers from COS Productions at MySpace
(Thanks, COS!), I discovered that BEA has produced a number of podcasts from the Expo. The topics are excellent and here is a small sampling:
You can see more of the podcast offerings
Here at BEA Podcasts
. Enjoy!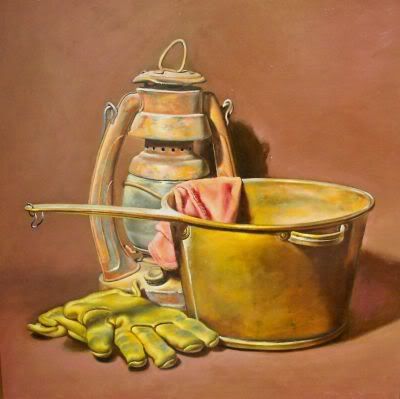 Work to Be Done
Well, my Sunday blogging is done, but I almost forgot to tell you my news. I promised last week that I'd share it with you, so forgive me for the delay.
The wonderful
Jason Sizemore
, publisher at
Apex Publications
(and of course, editor in chief at
Apex Science Fiction and Horror Digest
) has struck a deal to publish my short story collection, which will feature that little Bram Stoker nominated novella,
Mama's Boy
. I can't tell you how happy I am to be working with Jason (one of my writing goals, btw!), and I'm thrilled that
Mama's Boy
will reach a wider audience. I'm literally chomping at the bit to get the house move complete, so I can get to work on the collection. It will hit the shelves in Spring 2008!
Also, a thrill for me in its own right, one of my short stories will be published in Apex Digest #11! It's my understanding that one of my absolute favorite people and writers,
Gary Braunbeck
, will also be published in #11. Needless to say, I'm a VERY happy girl.
Now back to work for me. We're off to the condo to lug debris to the dumpster ($310 for a dumpster rental?? grrr...) and...wait for it...remove wall paper! Woohoo...my favorite thing! NOT! Gawd, I'm such a whiner today. Thanks for indulging me. You guys are THE best!
See ya' soon...minus the whine. *wink*
Wickedly Yours,
Fran Friel