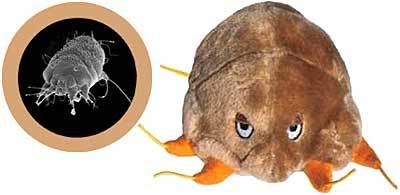 Plush Infection Day
First, let me thank everyone for playing. As you know, I love a good contest, and I did this one just for the fun of it. I hope you enjoyed it, too. I just adore those little plush germies.
So, the time has come for all good germs to find their rightful home...and for our
Very Germy Contest
winner to be announced. Drum roll, please...
The adorable grumpy Mange Mite above (or the Flesh Eating Bacteria or E Coli...you girls will have to decide!) goes to the lovely mother-daughter team of
Cara and Helena Colyott!
It's my pleasure to share germs with you dear ladies. Congratulations!
I'll be in touch to get your address so that I can send the infection directly to your door. *wink*
Another Drum Roll, Please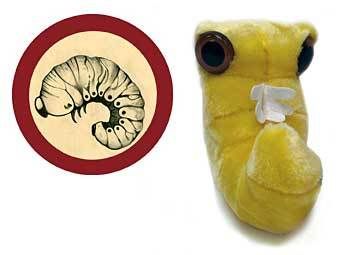 The little BOOK worm pic is a hint for an announcement I'm very excited to share with you. As soon as a particular publisher makes their announcement (later today, I think), I'll let you know. I'm a little giddy about it all, and I hope you'll be happy about it, too.
Movin' On
Oh, and for all you wonderful folks that have been sending your luck and wonderful good wishes for our moving process, we sold our house IN 3 DAYS! We close on our sweet little condo on the beach tomorrow (!!), we move on the 27th, and the closing for the old homestead will be on the 29th. The timing has been remarkable. Thank you all for the excellent vibes and superior luck. You ROCK!
Can you say, Beach Party? Something tells me it's time for a Blog Buddies Beach Bash. Oh, yeah!
Wickedly Yours,
Fran Friel