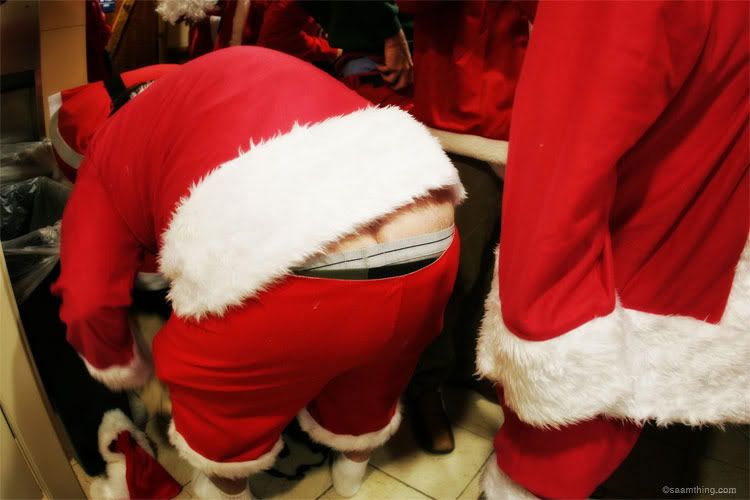 A $10 Peace of Mind
Santa is buffiing up for the big event, gathering gifts and training the reindeer--he's getting ready, but are you? Oh yes, that's right, my friends--Christmas is ONLY four months away. Yes, there, there, take a deep breath. I know you don't want to think about it. I know you just want to wait until the leaves change and the wind shifts, but I want to offer you a peace of mind that only early holiday shopping can bring...and have I got a deal for you! *shines cheap shoes and straightens leisure suit lapels*
For your holiday shopping enjoyment, or simply for the delight of a great deal,
Apex is having a $10 Sale

.
If you liked the MB collection (or you haven't ordered a copy yet), you can get trade paperback copies of
MAMA'S BOY AND OTHER DARK TALES
, the perfect stocking stuffer for those discerning friends and family members,
for only $10
. There are a number of other great titles available, too.
The catch is (and there's ALWAYS a catch) that
the sale lasts for only one week and starts today,
August 19th

,
so don't wait--shimmy on over to Apex for a book sale that will make your holiday shopping a breeze this year. Remember, do it for Santa! *big grin*
CLICK HERE for a the $10 Mama's Boy and Other Dark Tales!

CLICK HERE for the complete list of $10 titles!
Happy shopping, you lovely little elves, you!
Wickedly Yours,
Fran Friel