Inspiration
There are a lot of talented and successful writers, but one of my absolute favorites is
Douglas Clegg
. I met him in an online author chat a number of years ago and even in that brief meeting he impressed me. He was generous with invaluable advice and he was kind in his manner, with no airs one might expect from a Best Selling author.
Since then he has impressed me many times over with his fabulous writing, his amazing support and his elevation of the genre with class, style and excellence. But yesterday he outdid himself by posting his intentions to support other writers. This is what he posted in his newsletter:
Dear Reader
After realizing how fortunate I've been as a novelist over the past 20 years, I've decided it's time to give back -- but in a way that I hope will serve the writing and reading community, as well as others.
Generally, I feel writers do give back -- often -- by writing the best fiction they can write.
But at this point, my life has been enriched by being able to write for a living and be part of the world of books and readers.
As a result, I've decided that:
1. All profits I receive from all small press editions of my books will, herewith, go directly to specific non-profits that I believe are out to shepherd the world a bit.
Additionally, I'll use some of these funds specifically for the support of aspiring writers who seek to improve their craft through classes, conferences, etc. in the form of scholarships and gifts.
Bear in mind, this won't make me give free rights or licenses to
small press publishers
. Those advances and royalties will become even more important toward funding what I believe are useful endeavors and charities.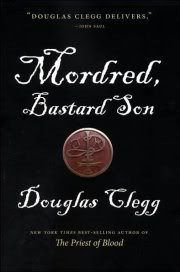 2. I will be launching some small press editions of various novellas and older novels of mine, specifically to bring contributions toward these endeavors.
When a reader buys any of the small press editions designated for this funding, they'll know from a note inside the book that any income I make from these books will go directly to specific non-profits or toward supporting writers who want to improve their craft.
3. First on this agenda is a yearly scholarship for one writer's tuition for those who are attending Borderlands Boot Camp.
More will be announced soon about this, but basically, I'll pay for one student a year to attend the Boot Camp. This won't include transportation or food, but will cover the exact fee for Boot Camp. Again, details are coming soon, since I'll award this for the upcoming January session.
More information on Borderlands Boot Camp for writers here:
http://www.borderlandspress.com/workshops.html
I'll be teaching here in January in the
Short Story
division.
4. A reasonable portion of my yearly income from writing for the NY publishers will go toward organizations that promote reading and the arts.
5. I'll pick one writer to mentor during each calendar year. What the mentoring will mean is that I'll be available in email, within specific parameters that will be set.
I'll pick the writer from among any applicants that I believe show promise. At any time that the mentoring is not working out, I'll release the mentoree and myself from this -- no point in making the year go bad for anyone.
This will be a form of light mentoring, but I hope I can bring some knowledge and insight into a new writer's life.
I mentored -- very lightly -- Derek Nikitas with the Killer Year group via the
International Thriller Writers
in 2007. It was enjoyable and personally rewarding to be part of such a talented writer's early success, even if in a small way. Derek's novel, Pyres, is excellent, by the way.
When I pick a mentoree for 2009, it'll be someone who has clearly demonstrated a professional pursuit of writing fiction, and has a clear talent for it.
My mentoring will not including reading the drafts of a book or teaching writing. It will be about discipline, focus, story development, developing business acumen for this, and, I hope, guiding the mentoree in some way to augment her or his own career direction.
Details on this to come -- if I can't find the right mentoree, it'll be delayed until I find the right one.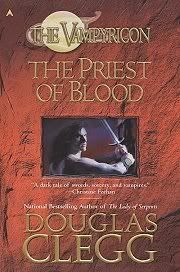 Someone once wrote me demanding that I mentor her. Then, she grew irrational and furious when I told her I didn't have the time to do it.
So, I have to assume that sometimes, people are just plain crazy when it comes to wanting this kind of thing. Those folks'll be ignored by me. If you're even slightly crazy, don't ask. And I won't tell.
6. I am going to launch a writing class weekend for writers next summer, with a focus on story, drama and premise. Very informal, and as small as it needs to be.
Students will be responsible for their transportation, hotel, etc., as well as a fee that will cover the guest speakers' fees and any incidentals. I will pull in a few other novelists who I think can provide guidance and insight as well.
Truly, I don't care if we only get three people coming -- I think it's important to keep storytelling and writing alive, and it's up to experienced writers to teach this art and craft. Details to come.
All this arose from my sense that after 20 years, there's something I can offer from all I've earned -- and learned -- in this
life's work
. I hope it all helps, in some small way, as a contribution to the future.
And that is my note for you, right now. Again, I'll have more details about the upcoming small press books as we move into fall.
Hope your end-of-summer is a good one -
Best,
Douglas Clegg
So as you can see, Doug has done something extraordinary. May we all be inspired by his generosity!
Be sure to visit Doug at
DouglasClegg.com
for his FREE
Story of the Month
. And for updates about his work and his Writer's Support mission,
Click Here to Subscribe to his Newsletter
.
Wickedly Yours,
Fran Friel