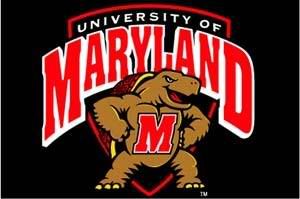 Hi Gang! It's good to be back. And since I've been gone I've a accumulated a few things to share with you. I'm usually a one subject blogger, but I'm going to be a glutton today.
Boot Camp
So, most of you know that I was in Maryland last weekend for the
Borderlands Press Novel Boot Camp
. It was everything I was told it would be and more than I expected. I don't know how they packed in such a wallop of teaching in what a amounted to only two days, but they did it.
Tom Monteleone
,
F. Paul Wilson
,
Douglas Winter
and
Ginjer Buchanan
were indeed the wizards I expected them to be. Their laser insight and observations show that there's nothing to replace years of experience. Besides the amazing instructors, my fellow grunts offered invaluable feedback and support! *waves to all the wonderful BPBC grunts* If you want to rocket your writing forward, submit your writing sample to the Boot Camp and try to get a spot.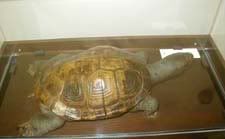 Terps
I grew up in Maryland, so after Boot Camp I stayed a few extra days to visit with family. One of my visits was with my daughter. She's studying architecture at
The University of Maryland
, College Park. It's quite an impressive campus, and heck we could be paying for an Ivy League college for what the out-of-state tuition is costing, but what I don't understand is how such a fine school could end up with such a...well...stupid mascot. The Terrapin?? They actually have t-shirts that say, "Fear the Turtle." Adding insult to injury, the turtle's name is
Testudo
. Need I say more? Come on people!
Skullring.org

Okay, I hope your eyes don't glaze over, but MAMA'S BOY has received another generous review. The marvelous
Mr. Joe McKinney
of
DEAD CITY
fame has shared his thoughts about MB at the excellent horror site,
Skullring.org
. Besides being a fine writer (his book DEAD CITY is on the preliminary Stoker ballot for Best First Novel!), Joe is also a homicide detective, so his comments as a law enforcement professional are fascinating and gratifying concerning MAMA'S BOY. I hope you'll stop by and read his review, and leave him a comment for his kind efforts.
Read the review Here.
And visit Joe McKinney
Here at MySpace
.
Stephen Mark Rainey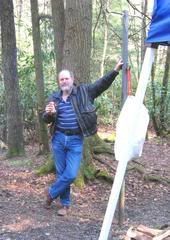 My dear friend,
Stephen Mark Rainey
, has also found his brilliant work on the preliminary Stoker ballot. Moving past a huge field of short story competition,
"Sky of Thunder, Island of Blood"
is gracing the prelim ballot. If you haven't had a chance to read this one, it an Amazon Short well worth a read and a outrageous bargain for 49 cents. Mark was most gracious and has also offered a
review of MAMA'S BOY on his blog
. It's not a completely glowing review, but with his many years of writing and editorial experience, a characteristically honest review from Mr. Rainey is a treasure.
Non-Fiction
Non-fiction at the Stokers may not always get the attention it deserves, and
Michael Largo
has asked me to spread the word. His book,
FINAL EXITS
, has made the preliminary ballot and he's offering a free copy to active HWA members for their Stoker consideration. If you're an active member, you can request a copy from Michael at: finalexits@aol.com
Last Thing
With all the preliminary
Bram Stoker
ballot talk, I'm very pleased to tell you that MAMA'S BOY has made the list. The current list is down from 57 recommendations to 11 preliminary Long Fiction offerings for the membership to vote on. The next phase is the final ballot, so please cross your fingers for MB to make the next cut. Thank you all for your support and encouragement since
MAMA'S BOY
release last Summer. I can't thank you enough!!
Wickedly Yours,
Fran Friel