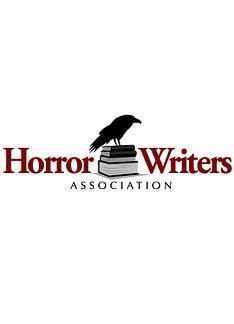 The HWA Bram Stoker Award Nominations
After the long months of compiling the recommendation list, then the recent phase of voting for preliminary ballot,
The Horror Writers Association
has announced the final nominations for the
Bram Stoker Awards
. And don't tell anybody, but my wicked little novella,
MAMA'S BOY
, made the final cut in the Long Fiction category! *still dizzy from the shock* I am deeply honored to be included in a list with some of the finest writers in the business.
Congratulations to all the nominees!
Here's the list:
Superior Achievement in a NOVEL
Headstone City by Tom Piccirilli (Bantam)
Liseys Story by Stephen King (Scribner)
Ghost Road Blues by Jonathan Maberry (Pinnacle)
Pressure by Jeff Strand (Earthling)
Prodigal Blues by Gary A. Braunbeck (Cemetery Dance)
Superior Achievement in a FIRST NOVEL
Ghost Road Blues by Jonathan Maberry (Pinnacle)
The Keeper by Sarah Langan (William Morrow)
Bloodstone by Nate Kenyon (Five Star)
The Harrowing by Alexandra Sokoloff (St. Martins)
Superior Achievement in LONG FICTION
Dark Harvest by Norman Partridge (Cemetery Dance)
Hallucigenia by Laird Barron (The Magazine of Fantasy
and Science Fiction)
Mama's Boy by Fran Friel (Insidious Publications)
Bloodstained Oz by Christopher Golden and James A.
Moore (Earthling Publications)
Clubland Heroes by Kim Newman (Retro Pub Tales)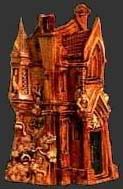 Superior Achievement in SHORT FICTION
Tested by Lisa Morton (Cemetery Dance)
Balance by Gene ONeill (Cemetery Dance)
Feeding the Dead Inside by Yvonne Navarro (Mondo
Zombie)
FYI by Mort Castle (Masques V)
"31/10" by Stephen Volk (Dark Corners)
Superior Achievement in an ANTHOLOGY
Aegri Somnia: The Apex Featured Writer Anthology
edited by Jason Sizemore (Apex)
Mondo Zombie edited by John Skipp (Cemetery Dance)
Retro Pulp Tales edited by Joe Lansdale (Subterranean)
Alone on the Darkside edited by John Pelan (Roc)
Superior Achievement in a COLLECTION
Destinations Unknown by Gary Braunbeck (Cemetery
Dance)
American Morons by Glen Hirshberg (Earthling
Publications)
The Commandments by Angeline Hawkes (Nocturne Press)
The Empire of Ice Cream by Jeffrey Ford (Golden
Gryphon)
Basic Black: Tales of Appropriate Fear by Terry
Dowling (Cemetery Dance)
Cinema Macabre edited by Frank Morris (PS Publishing)
Superior Achievement in NONFICTION
Final Exits: The Illustrated Encyclopedia of How We
Die by Michael Largo (Harper)
Gospel of the Living Dead: George Romero's Visions of
Hell on Earth by Kim Paffenroth (Baylor Press)
Stephen King: Uncollected, Unpublished byRocky Wood
(Cemetery Dance)
Superior Achievement in POETRY
Shades Fantastic by Bruce Boston (Gromagon Press)
Valentine: Short Love Poems by Corrine de Winter
(Black Arrow Press)
The Troublesome Amputee by John Edward Lawson (Raw Dog
Screaming Press)
Songs of a Sorceress by Bobbi Sinha-Morey (Write
Words, Inc.)

I want to thank all my readers and friends (you're all my friends, as far as I'm concerned!) for your incredible support since the first mention here of MAMA'S BOY. Honestly, without you I wouldn't be on that Stoker list. Please accept my sincerest gratitude to ALL of you!
Wickedly Yours,
Fran Friel