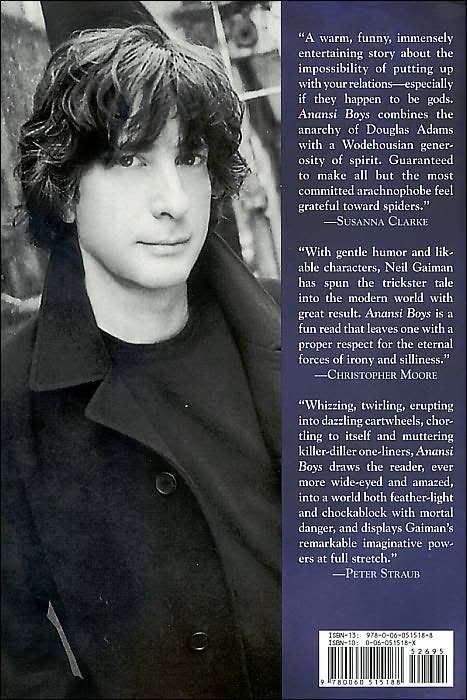 In his article "Web Ways" in the Horror Writers Association's July newsletter,
Jeff Ryan
mentions a number of interesting blogs. He talks specifically about Neil Gaiman's blog...one of my personal faves.
Jeff Ryan writes:
"One of the most popular of genre writers,
Neil Gaiman
, shows that it's quite easy for him to be charming and deferential and interesting and British, all while staying in Wisconsin. Check out this great exchange with a literary agent for aspiring writers:
http://www.neilgaiman.com/journal/2005/01/
everything-you-wanted-to-know-about.asp
. Voice to imagine reading his blog:
David Thewlis
."
The journal entry was made in January of 2005, but it's still pertinent. If you have a moment and you're at all interested in info about literary agents, you might want to have a read of
this post in Neil's journa
l. Editor of Tor Books,
Teresa Nielsen Hayden
, gives her thoughts on agents and provides quite an array of resources to explore.
If you have no interest in the treacherous world of agents, but you haven't checked-out Neil's journal, it's worth a visit. There's always something interesting to peruse in Mr. Gaiman's wonderful world. He's a man who not only knows how to write a wicked tale, he's a master of the blog. Like I said, he's my fave...in more ways than one. *wink*
Thanks for reading!
Wickedly Yours,
Fran Friel