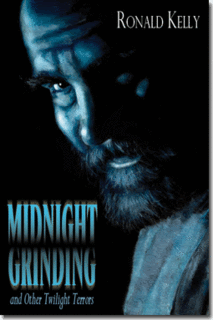 A Couple of Marvelous Horrors at the POH
Don't miss the latest
POD of HORROR with Mark Justice
! Why? Because you'd be missing two magnificent horror icons,
Clive Barker
and
Ronald Kelly
. So, stop in to visit with the
POD of Horror crew at Horror World
for a great show.
From
Horror World
: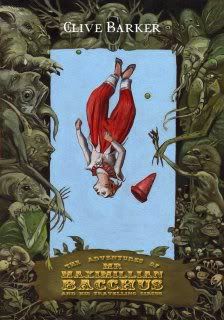 On Pod of Horror #52, we interview legendary author, film maker and artist Clive Barker. Also, 90s horror icon Ronald Kelly has returned in a big way, and we discover where he went and what the future holds for his fans. Nanci is here with the Call of Kalanta, Norm Rubenstein offers a bunch of new reviews and we give away tons of horror in The Tomb of Trivia. Get it at i-Tunes or download it below. Pod of Horror is hosted and produced by Mark Justice.
Click Here to Visit the POD of HOROR!
I hope you enjoy the POD people. They're some of my personal favorites.
In other self-aggrandizement news,
MAMA'S BOY AND OTHER DARK TALES is now available for the Amazon Kindle!
After much hemming and hawing, I got a Kindle last year, and now they can't pry it loose from my hands. If you have one of those little e-reading beauties, I'd be most grateful if you'd nab a copy of the MB collection. It's only $4.00! Heck, I'm buying one. *wink*
Click Here for a PEEK at MB on Kindle!
Have fun at the POD of Horror! Tell 'em Fran sent ya'!
Wickedly Yours,
Fran Friel