I'm posting this message for my dear friend and colleague,
RJ Cavender
: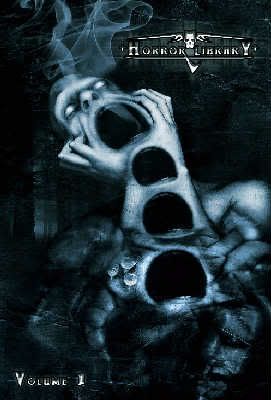 Friends of +The Horror Library+
Can I ask a favor?
Pass on the word, if you like +
The Horror Library
+...that's all.
Or, if you're a writer...
come join us!
It's going to be a VERY busy time for +
The Horror Library
+ coming up. We're going to be debuting TWO NEW COLLECTIONS:
+Horror Library+ Volume I

Butcher Shop Quartet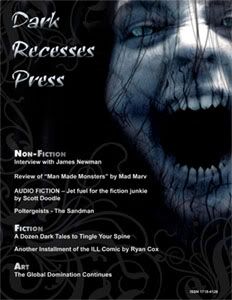 And our sister company company
Dark Recesses Press
, has an incredible PDF download magazine that you can get copies of complimentary, just for the time being!
Thanks much, thanks for being our friend, and we hope to see you soon in our office at
Zoetrope
if you're a writer!
To join The Horror Library workshop over at
Zoetrope Virtual Studios
, simply sign-up (it's free and easy) and then do a member search for me, R.J. Cavender, and send me a request to join the HL office. Once accepted, you can workshop your stories and interact with the general population of our office.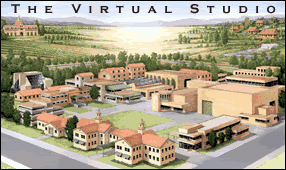 I'd venture to say we're one of the larger 'horror writer communities' outside of the Horror Writers Association. And...we don't charge a membership fee! Stop in and check out what the group has to offer you.
Also, feel free to join my community on MySpace.Com! Not as much workshopping, as there is just plain goofing around, but I've met some great writers and artists on there as well.
But, please...pass the word on. +
The Horror Library
+ has done well over the years from word-of-mouth referrals, and it's really in our fans' hands to tell friends and writers about our site and online community. We appreciate your support, we really do.
R.J. Cavender
www.horrorlibrary.net
www.myspace.com/horror_library_net
There's always room for more...bodies.