Welcome to Fran Friel's Darker Side of Fiction
"Fran Friel...she entertains, she instills honest emotion...and she leaves the reader with more than a little food for thought. We emerge richer for the experience, perhaps even with our world-view slightly altered. What are we witnessing? The beginning of a long and grand writing career."
–Gary Braunbeck - Five-Time Bram Stoker Award-Winning Author
"Fran Friel...Her stories are well written, compelling, all with a muscular hard edge...and always absolutely brutally chilling. From the short-short shockers...to the longer moving ones like 'The Sea Orphan' and 'Beach of Dreams,' that jar you and linger like a solid, well-placed left hook to your kidney...And from such a nice person. Highly recommended."
–Gene O'Neill, Bram Stoker Award Winning Author of Collected Tales of the Baja Express and The Burden of Indigo
"Fran [is] something else, her work something exceptional. When you hold this kind of ability inside yourself for a long while, eventually when it's time to release it it's like letting loose a stream of fireworks into the night sky."
-Nicholas Grabowsky, Downwarden.com
"Who the hell is Fran Friel? A writer to watch! She's gonna to go far, just you wait and see. Look out, though, ['cause] she's just getting started. Like the song says: 'You ain't seen nothin' yet!'"
-James Newman, Award Winning Author of Oddman Out, Midnight Rain and The Wicked
Books and the FREE Stuff:
Just Click the Button Below to get your FREE EBOOK!
You will also receive EXCLUSIVE discounts, entertaining news, and more FREE books!
"On a remote island in the Pacific Ocean, an anthropologist makes an other-worldly discovery that could rock the world and save his languishing career, but the island has other plans. Will the buried truths of Simon Rodan's nightmares devour him or can he face the demon trials necessary to truly save his life?"
Beach of dreams
"Beach of Dreams," the story of anthropologist Simon Rodan and his quest to get the perfect photograph of some mysterious giant creatures that wash up on the shores of the unidentified tropical island where he is stationed. What follows is a wildly inventive, hallucinatory tale of surrealism that brings the protagonist from the egoism of discovery to the altruism of self-discovery.
-Vince Liaguno, Bram Stoker Award-Winning Editor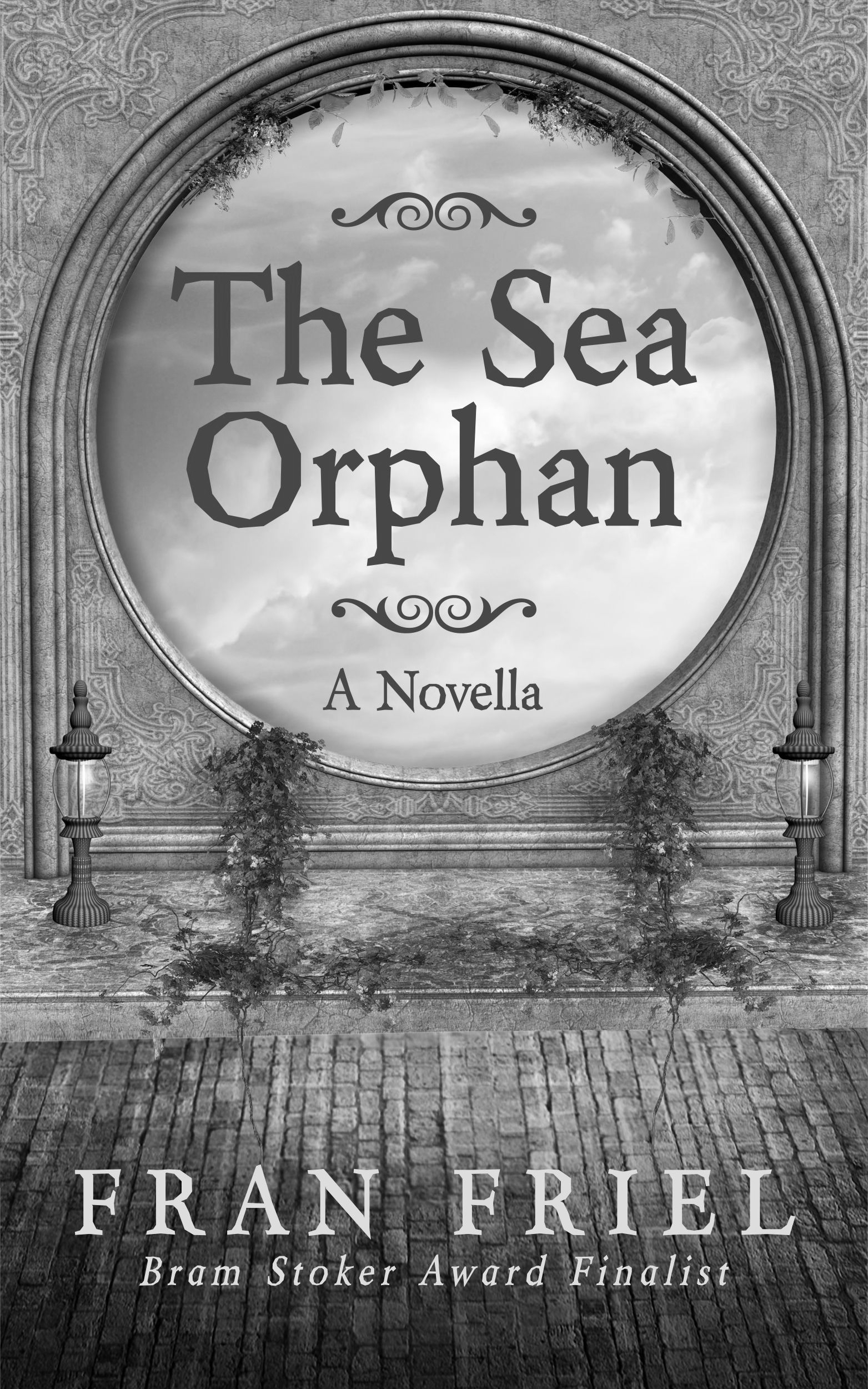 JUNE 2017!
Be the FIRST to know when The Sea Orphan is released, and receive EXCLUSIVE discounts and offers by joining Fran Friel's VIP Readers from The Darker Side of Fiction. It's FREE!
And if you don't love the fun and mayhem, you can Unsubscribe at anytime. Although, we would be very sad if you did.
Just Click the Button Below to get your FREE EBOOK!
You will also receive EXCLUSIVE discounts, entertaining news, and more FREE books!
The SEa orphan
"The Sea Orphan" is a marvelous cross-genre blend of pirates and witchcraft all wrapped up in a distinctive period piece blanket. When young Will Pennycock finds himself orphaned...he sets off on an adventure that will lead him to the high seas with a band of marauding pirates. It's at once a story of despair and the occult, of hope and adventure, and walking the wobbly gangplank of life. Impressive in its authenticity and boldness in not shying away from the decidedly nefarious intentions of ship's mate Duncan Rutt, "The Sea Orphan" is an enthralling read."
-Vince Liaguno, Editor in Chief, Darkscribe Magazine
What's next?
Fran's Bram Stoker Nominated Collection, Mama's Boy and Other Dark Tales, is being prepared for a new release with retooled originals and additional dark tales added to the mix. The Darker Side of Fran Friel is COMING IN 2018! CLICK HERE and we'll keep you posted on the Release Date and a sweet Pre-Order Discount Offer!
And for more hues of The Darker Side News shuffle on over to the GOSSIP, the BLOG and the News (coming soon)!